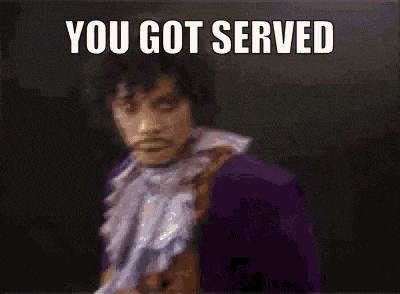 Now that I have your attention, I'm not talking about that kind of serve.
I'm talking about service. Coming from a place of service. Being of service.
Having worked in the customer service field for over 10 years in the telecommunications industry (yes, that long), I have learned a lot about people and how to meet their needs.
Having finally found something that I am passionate about, all of my energy (that doesn't go into my family) goes into my business. A passion that creates red, hot energy in me. And I've got energy to give!
I genuinely love helping people and through SeneGence I can do this.
"But aren't you just selling makeup and skincare?"
I like to think I'm doing more than that. I want to help women feel empowered. I want to help women be their best self. I want to share what I know. This is the foundation of my business.
Through this, I've regained the confidence that I thought was long gone. The confidence to put myself out there and ask, "How may I serve?".
I also understand that not everyone wants to be helped. I get that. I'm not going to beat you over the head about it. But I'll there when you are ready.
So, how may I help you today?