I would complain about my day but I've managed and I had help to get things done. So instead, I am grateful.
My eldest kiddo has been sick all week and the doctor thinks it might be the flu now, on our second visit. Oh, joy. But we keep on going and do what needs to get done. And keep gulping all the coffee.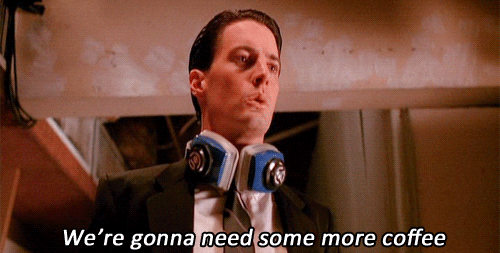 While I've had a moment to myself, I've been researching the Shea Butter Body Cream. And oh my god, I'm adding it to my next order!
You can use it from head to toe.
As a hair treatment – leave it in your hair and treat your scalp for 20 minutes before washing out.
Your best mani/pedi ever – soften and treat cuticles and nails, your hands and feet for the softest skin ever. For dry cracked heels (hello!), slather it on before bed and slip on your socks to protect your feet.
For the fellas – use for dry, rough elbows and knees and feet and anywhere else.
And the absolute favourite of our founder, Joni, is using it to remove make up at the end of the day. Yes! It sounds old school like a cold cream from back in the day. You massage a generous amount on to your face and eyes. It'll even remove our waterproof LashSense! Then grab a warm washcloth and gently place it on your face for a moment and wipe off. Rinse and repeat until all colour has washed off the cloth and your face, of course.
And of course, all over your body!
SCIENCE! Some key ingredients that are in this Shea Butter you will not find anywhere else are:
SenePlex Complex: Kinetic Enzyme that Increases cellular renewal.
Shea Butter: to prevent moisture evaporation from the skin and provide lubrication to the skin's surface.
Olive Fruit Oil: has a superior moisturizing effect on the upper layer of the skin and can aid in reducing scars.
Vitamin A: known for its cellular renewal properties that speed up exfoliation to reveal younger, plumper skin cells which produces new and healthy cells in the skin and the body.
Vitamin E: an essential antioxidant and neutralizer of free radicals.
Glucosamine HCL: enhances the body's ability to manufacture collagen.
Panthenol: Vitamin B complex is essential for formation of new healthy tissues.
Sodium Hyaluronate: a ubiquitous carbohydrate polymer that is part of the extracellular matrix. It is a humectant about 100 times more effective as a humectant than Glycerin.
So, if you're thinking of getting the Shea Butter Body Cream for whatever use you need it, you will not be sorry. I'm looking forward to trying it on my feet to be sandal ready for spring! And in my thick, crazy frizzy hair! And to remove my makeup! And all over!! Eeeeeeeee!!!